Pre-press
Graphiscan is faithful to your colors from the beginning to the end of the graphic process. In order to guarantee the consistency of your colors from one piece of equipment to the other, through the different systems and applications, Graphiscan uses GRACol compatible ICC profiles. It is a color normalisation system that was developed for sheet by sheet offset printing.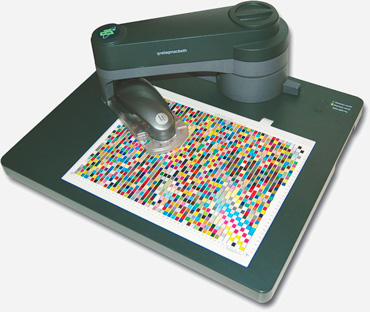 Your proof is compared to the GRACol standard and the system establishes if the result is faithful to the imprint before issuing the proof certification. This process could be done by the human eye, be we do it scientifically, by using spectral measurements and densitometry data.  The proof that you will approve is GRACol certified, which guarantees a 97% level of compatibility of your documents.
Equipments
CGS "ORIS" operating system

"Direct to the plate" system (without chemicals)

GRACol standards

Epson printer for proofs

(Workflow) Trueflows
Offset printing
Graphiscan has a Heidelberg CD 102 press with aqueous varnish, as well as a Heidelberg 8 colors "perfector" press. With both these pieces of equipment available, you can go wild and exceed the regular 4 color process by adding metallic or PMS colors. You can also create special effects with full surface, selective or tinted varnishes.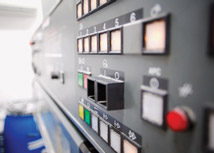 Equipments
For all of our presses, we use Green, vegetable inks. These inks are considered to be harmless to the environment.

Examples:
Stationary
Annual reports
Brochures
Flyers
Posters
Packaging
Catalogues
Digital printing
Colors and quality are always important, for proofs as well as for high speed printing. Since the economical factor is also important, Graphiscan chose to combine these aspects by using its color HP Indigo 3550 Digital Press.
Equipments
HP Indigo 3550 Digital Press, sizes up to 12.5" x 18"
MGI Meteor DP60 Pro, sizes up to 13" x 40"
Xerox Color 1000 13" x 19"
Minolta Black and White 12.5" x 18"
123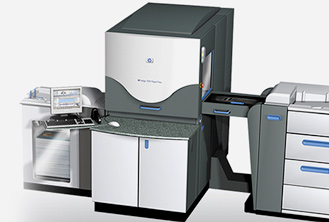 Examples
Variable data documents (low and high printing volume)
Stationary
Brochures
Promotional documents
Flyers
Packaging
Catalogues (low printing volume)
Books (low printing volume)
Forms
Etc.
Finishing
Equipments